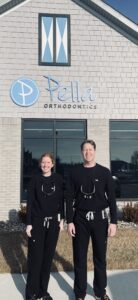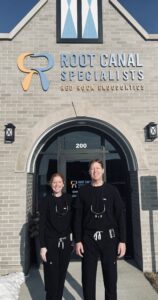 Our team has been working hard to find a temporary space to care for our valued patients since the damage to our building on Saturday, January 15.
We are excited to announce that we are now treating our patients at Pella Orthodontics and Red Rock Endodontics on the west side of Pella. We will temporarily be at this location until we can rebuild our office on the historic Pella square.
Pella Orthodontics
901 W 16th St Ste #100
Pella, IA 50219
Red Rock Endodontics
901 W 16th St #200
Pella, IA 50219
We are thankful to Drs. Vos, Wicker, Smith, Christensen, and their teams for helping us make this transition so quickly and easily, and for helping us provide comfortable space to treat our patients in the high-quality atmosphere they are accustomed to and deserve.
Our team will be contacting our patients to schedule appointments and communicate next steps. Of course, you can call (641) 628-1121 with any questions. We will also be posting on our website and social media pages with updates as we have them.
Dr. Allen, Dr. Neumann, and our entire team are so grateful for your well wishes, support, and patience as we navigate this situation and begin plans to rebuild. At this time, we are waiting for the go-ahead to begin the cleanup process. We promise we will keep you updated along the way as decisions are made and more information becomes available.