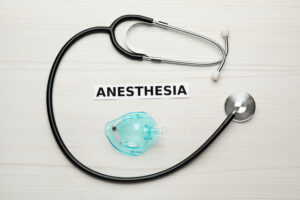 We know that people with a fear of the dentist have real anxiety, and we never downplay it. This could be due to lack of experience in the office, or possible due to a poor previous experience. But your Pella, IA, dentist can offer comfort for people with anxiety using a form of dental sedation known as nitrous oxide.
Anxiety and Oral Health
If you have dental anxiety or special needs, this could make undergoing even minor procedures like a dental cleaning a difficult prospect. We understand, and we want to make sure you or your family member can obtain the treatment necessary to keep your teeth and gums strong and free of disease, so you can smile with confidence for years to come and enjoy better overall health. We will happily talk with you about your concerns, and our options for keeping you calm and relaxed. For many patients, we can offer a calm visit and a positive experience with nitrous oxide, also known as laughing gas.
Nitrous Oxide
This is a very common form of dental sedation, and one that can help kids and adults alike. Essentially, we will place a mask over your nose and you will inhale the gas. You then enter a state of calm and relaxation, and will be conscious and bake to respond to the dentist as needed. The effects are immediate, and we can adjust them throughout your procedure. But once the treatment ends, the effects of the sedation end immediately as well. Which means you can drive yourself home, or even return to work or school. No lingering effects. To decide if this is the right option for you, we will take multiple factors into account, such as age, weight, medical history, and anxiety levels.
See Us Soon!
If you haven't seen the dentist for a checkup in several months, then you should consider an appointment with our team. A dental checkup is a chance for us to take a close look at your smile, so we can assess the presence of poor oral health and identify any underlying factors, creating a treatment plan to protect the stability, health, and beauty of your smile. We will also clean the teeth in the same visit, so you leave with a healthier and brighter smile. If you have any questions about our approach to dental sedation, or about nitrous oxide in particular, then contact our team today.
TALK WITH A HELPFUL DENTAL TEAM IN PELLA, IA ABOUT DENTAL SEDATION
We want to ensure our patients always enjoy a positive experience in our office. Give us a call at Allen & Neumann Family Dentistry in Pella, IA at (641)628-1121. We're ready to help you start your summer fun with a brighter and beautiful smile, and improved oral health.