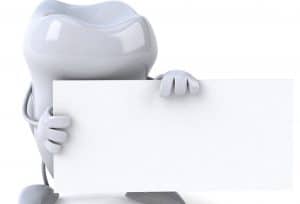 The specific treatment you receive at your dentist's office depends on your specific oral health concerns. However, some treatments can address a wide range of different concerns with optimal results, making them more preferable than others for certain types of conditions. For example, modern dental crowns are among the most popular restorative dental treatments designed to repair and restore compromised teeth. While crowns have always been successful at smile restoration, today's modern dental crowns often do so with more precise and lifelike results.
To improve a tooth's overall appearance
While dental crowns have always traditionally been meant to restore teeth that have compromised structures, today's dental crowns are often designed to closely mimic the healthy appearance of those teeth. This means they can closely match the unique color and shade of your tooth structure, including how its enamel specifically reflects light. This highly cosmetic aspect of modern dental crowns can often make them an ideal solution for improving the appearance of teeth that are significantly discolored or blemished. For example, if a tooth is discolored throughout most or all of its crown structure, then a custom-designed dental crown may be able to instantly improve its entire appearance.
To restore the tooth's ability to function
Tooth damage can have several different consequences. One of these is varying levels of discomfort in and around the tooth, which depends on the specific type and extent of your tooth's damage. In severe cases, this damage and discomfort can inhibit your bite's ability to function properly. The tooth itself may no longer meet its opposing teeth evenly when you bite and chew. Also, the pain of the tooth when it's exposed to pressure can make  it impossible to bite and chew with necessary force. If your tooth is damaged significantly enough, then it may need a dental crown to restore its ability to function properly and mitigate any negative impacts to the rest of your oral health.
To replace a tooth that's lost or extracted
Dental crowns are most frequently recommended to restore or improve your tooth and allow you to preserve it more successfully. However, in cases where a tooth is lost, a dental crown might also be utilized to replace it and fully restore your smile's health and integrity. This is possible with help from a dental implant, which mimics the lost tooth's root structure. Once the implant posts is placed within your dental ridge and the bone structure around the post fuses to it, a highly lifelike dental crown can be attached to the implant. This replicates the natural root and crown structure of your tooth, creating a more durable and realistic replacement for it.
Learn if you can benefit from a dental crown
A dental crown can do a lot more for your tooth than you might realize, including improving its appearance as well as restoring its health and integrity. To learn more, schedule an appointment by calling Allen & Neumann Family Dentistry in Pella, IA, today at (641) 628-1121.