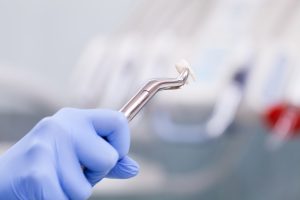 Your oral health is comprised of a number of factors, including those that affect your smile cosmetically, functionally, and structurally. Indeed, while these circumstances all contain their own unique problems that are addressed, your oral health is the main factor impacted at the end of the day. While no dentist wants you to lose your natural teeth, sometimes extraction might be needed when your health is at stake. In today's blog, your Pella, IA dentist will take a look at circumstances that warrant the removal of a tooth, as well as what your next best steps are to take care of your smile.
A Myriad of Threats
It goes without saying that your health is impacted by a number of factors, but nothing seems to be more common than dental decay. This phenomenon occurs as oral bacteria secrete destructive acids that actively aid in breaking down your tooth's structure. In its earliest stages, decay may be noticeable as a small hole known as a cavity.
Unlike a belly ache or a headache, time will not cause dental infection to get better. In fact, it has a detrimental effect that can lead to tooth loss if treatment is not sought in a timely manner. This process occurs as infection begins to spread.
You see, a normal cavity can easily be treated with a composite filling procedure when you come in to our office. Without such treatment, however, the concern will only get worse as decay will spread inside the structure, causing damage to your nerves and dental pulp. As the concern progresses from here, there is not much left to be done that can actively salvage the compromised structure.
Your Last Resort
While nobody wants to have a permanent tooth removed, sometimes it is a necessary decision to make if it means your surrounding teeth are at risk of the same fate. In times such as these, your dentist may recommend tooth extraction in order to nip the problem in the bud and prevent even more destruction to your oral cavity. To learn more about this process or to schedule your next visit, contact our team today.
Treatment to Improve Function
While removal is an excellent way to rid your mouth of infection, bear in mind that you will still experience an impact on your function. To best combat this, your dentist may recommend seeking the help of a specialist to receive dental implant restorations so that you can once again enjoy a happy and complete smile.
Schedule Your Next Visit
To learn more about the necessity of tooth removal and what situations might warrant it, contact Allen & Neumann Family Dentistry in Pella, IA by calling 641-628-1121 to speak to a member of our team today.