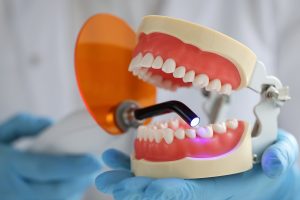 Taking care of your smile means more than just brushing your teeth every day. In fact, it takes consistent care in a variety of forms to pave the way for a lifelong grin. You see, your oral health is constantly under attack from a variety of infections, diseases, decay, and more, and each of these threats can target more areas than just your teeth. As such, your dentist prescribes a thorough preventive routine both at home in in the office, but what happens if you happen to fall short in one area? In today's blog, your Pella, IA dentist explains the benefits of restorative dentistry, as well as why it is important to seek treatment sooner rather than later.
Better Chances of Success
It goes without saying that preventive dentistry is the name of the game when it comes to a healthy smile, and a thorough at-home regimen is the key. Indeed, your oral health is influenced by a variety of factors, including your teeth, gums, tongue, and other tissues and structures present in the mouth. With this in mind, it is understandable that your routine should be reflective of inclusive care.
Indeed, a good rule of thumb is to make sure all the basics are covered. This includes brushing your structures twice daily, taking care to floss after meals, seeking education to learn about the impact certain substances and foods have on your structures, and attending routine checkups and cleanings.
Still, however, you may be taking every stride you can to ensure a healthy grin, but it only takes falling short at once instance for infection to set in. In cases such as these, restorative dentistry offers a great help. For more information about this process, give our team a call today.
Simple, Effective Treatment
Restorative dentistry is the name given to practices that address already-established infection and harm. They usually involve a thorough cleaning to remove the threat and applying a form of reinforcement to ensure protection as the structure heals.
In terms of tooth decay, mild to moderate cases will result in a cavity, known as a small hole in the tooth. With a dental filling, your dentist will clean the area and fill the cavity with a composite resin material to reinforce its strength and protect from surrounding bacteria.
Discreet Results
In addition to the reinforcement a filling provides, the composite material can be shade-matched to adhere to the natural color of your teeth. This offers a discreet solution so that you do not have to endure significantly noticeable treatment. Further, dental decay will only get worse the longer you wait, so it is best to act sooner rather than later.
Learn More Today
For more information about the need for efficient restorative care, contact Allen & Neumann Family Dentistry in Pella, IA by calling 641-628-1121 and schedule your next appointment with our team today.